INTRODUCING – LOTUS COLLECTION
Anyone who has ever observed a lotus flower emerging can't fail to see its beauty and delicacy, always looking clean and pure against the background it is born in. These characteristics assume different meanings between cultures though they always seem the share the same impression – magnificence. Lotus Collection aims to represent this simplicity and splendor as its design and form are almost identical to the real flower's shape, incorporating its luxurious feel. The use of noble materials and valuable traditional manufacturing techniques makes this collection unique, as the 24k gold arms with delicate glass increase the visual complexity. The glasses remind us of the calm falling petals from the flower that reflect its simplicity as well as shades of elegance and beauty. This collection aims to be the highlight of all interiors as it contains memorable statement pieces, capable of creating a unique and exclusive atmosphere where light figures spread through the various glass elements.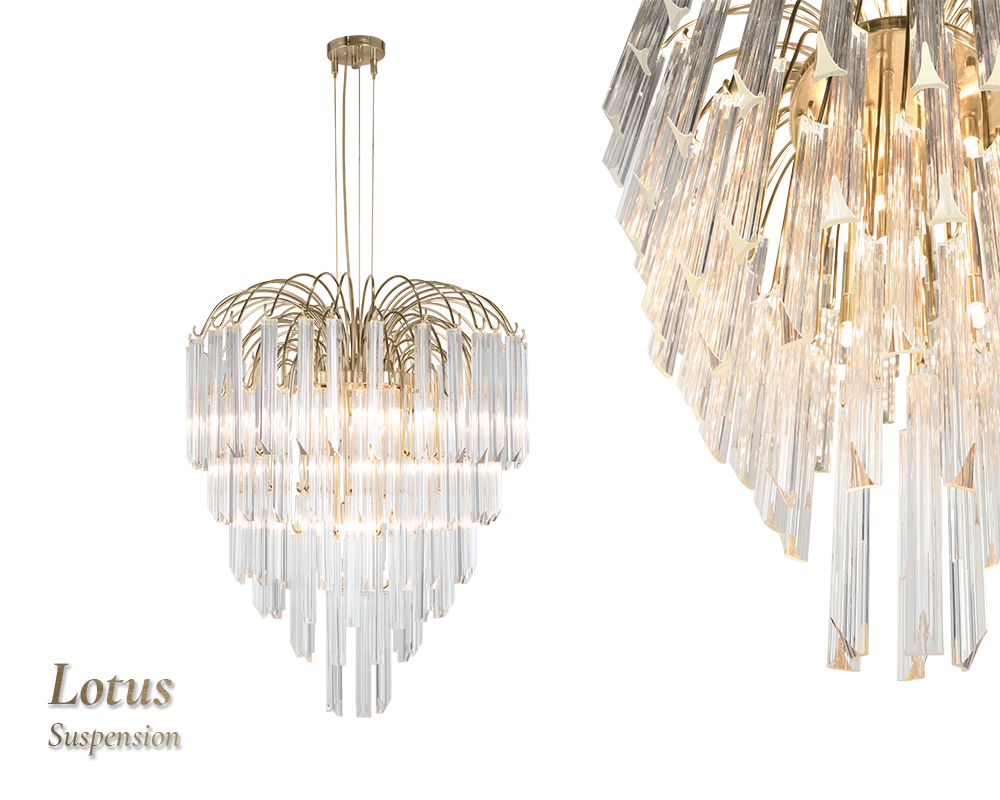 Designed with outstanding handcrafting skills and high-quality materials, this lighting suspension was conceived with one purpose: Give any interior space the lavishness it requires.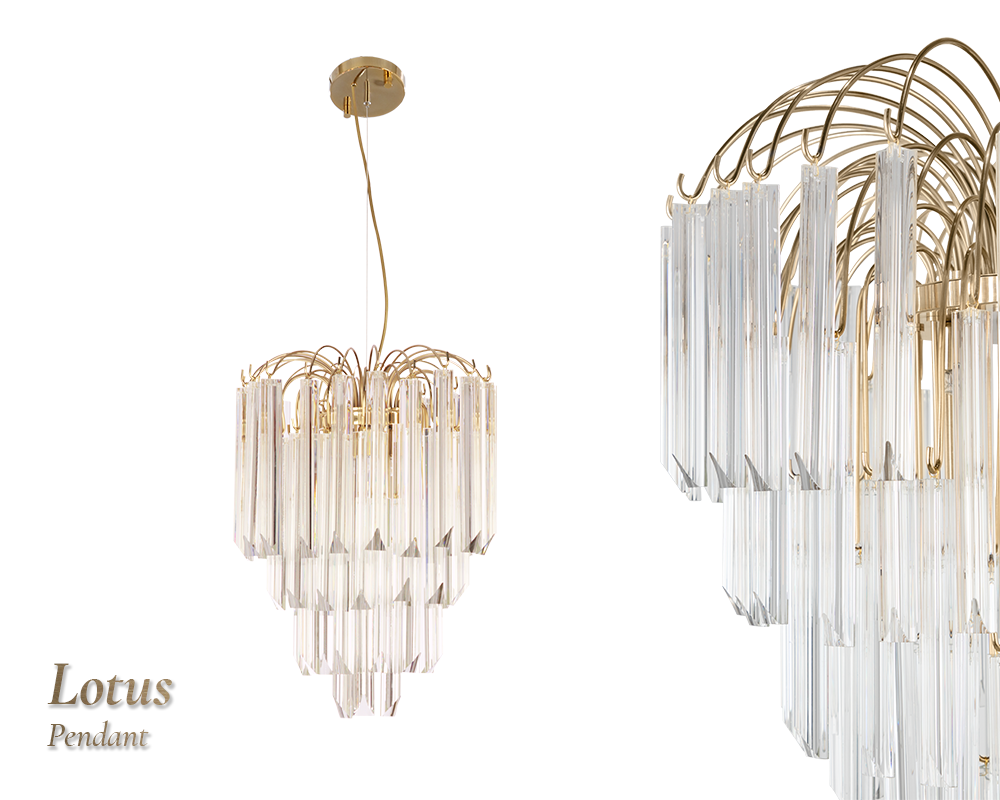 This hanging light fixture can be perfectly used in kitchens or above a kitchen island. It's a solution that brings refinement and elegance to all your kitchen decor, simple but eye-catching.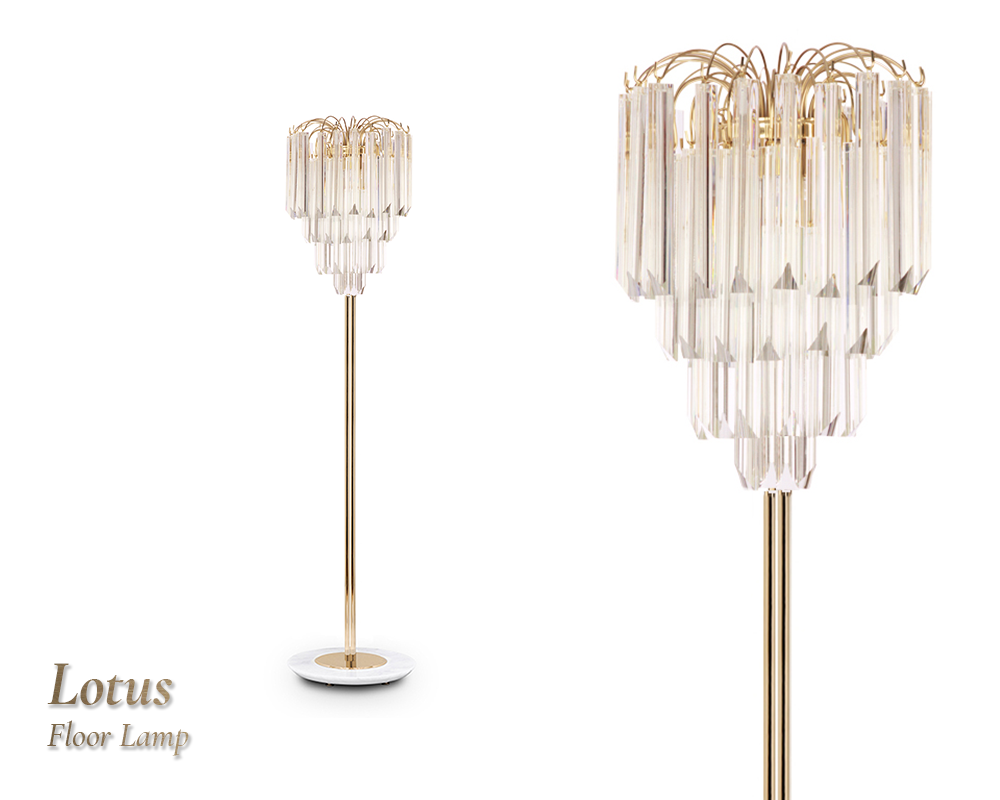 This luxurious floor lamp is unparalleled in the elegance and tenderness it displays. Ideal for contemporary style or modern interior design in both residential or commercial spaces, it will greatly complement the living room or bedroom lighting.